The Marketing House is your all-inclusive agency with a wide selection of printed materials!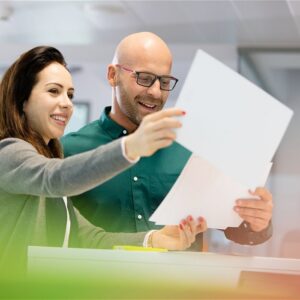 Featured Item: Business Cards
Business cards are often the first impression your potential customers form about your company. Make a lasting impression with a professionally designed card that will get you noticed. The Marketing House offers several cardstocks and coatings to suit your needs. Other uses for business cards include:
Coupon Cards

Loyalty / Rewards Cards
Sport Schedules

Event Calendars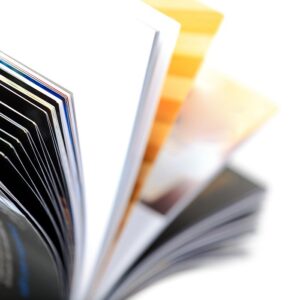 Featured Item: Brochures and Flyers
Brochures and Flyers are the most popular printed material to distribute information about your business or organization. A clever cover design and vibrant images will encourage your reader to look closer and learn more about the offerings your business provides. Other uses for brochures and flyers include:
Restaurant Takeout Menus

Newsletters & Mailings Cards
Special Event Information

Promotional Advertisements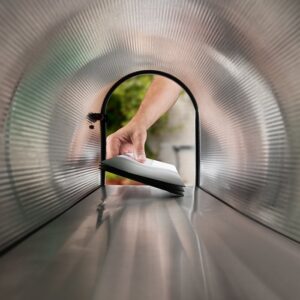 Featured Item: Postcards
Postcards and mailed materials are still the most cost-effective method to reach a large, targeted audience. For postcard projects that reach at least 200 recipients, Our bulk postage discounts and our processing rates can take some of the labor out of your next mail campaign. Ask us if you have any questions about:
Bulk Postage Discounts

Targeted Mail Campaigns
Every Door Direct Mail (EDDM)

…and much more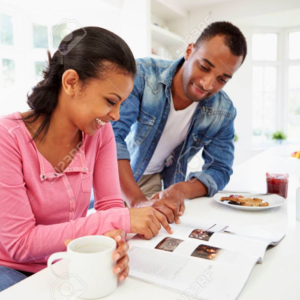 Featured Item: Newsletters
Communicating with your client base on a monthly or quarterly basis keeps your name in front of your clients and helps them remember you when their needs arise. A well-designed newsletter serves to highlight those aspects of your business that may go unnoticed while featuring seasonal promotions your company offers.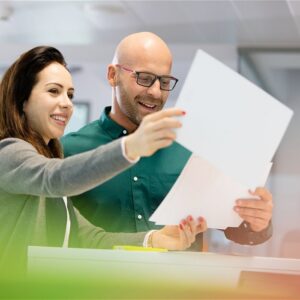 Featured Item: Letterhead / Stationary
Corresponding with your clients using a custom-designed letterhead and premium paper stock is more cost-effective than most people think. The Marketing House can take your branding and create a polished design to leave a unique and tangible impression with your mailed correspondence.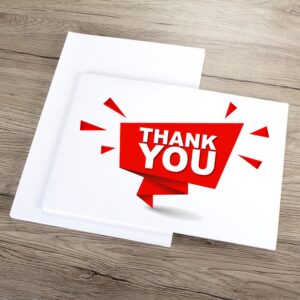 Featured Item: Notecards and Envelopes
Notecards are one of our most popular print items. The front and back covers can be completely customized with your branding, message and contact information. The inside can be left blank for your own personalization or can be designed with a pre-printed message.
Envelopes are also available and can be provided blank or with a return mailing address printed at the top corner. The Marketing House can also print our discounted postal permit information for use with bulk mailing.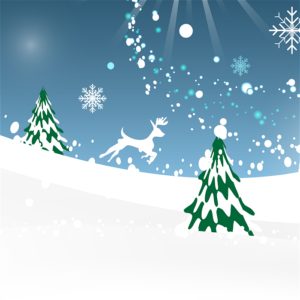 Featured Item: Christmas and Holiday Cards
The holidays are a great time to reconnect with your customers and communicate your appreciation for them. The Marketing House can pair your branding and message with a wide selection of festive artwork to celebrate the season you choose.
Get In Touch With Us
Call Us Today at (770) 725-9007
Our Commitment To You:
We appreciate your time as you have visited our website. We hope you learned more about who we are and the services we can offer your business or organization. If we can be of further assistance, please contact us using the information above.
Our Commitment:
To collaborate with our client to create a unique and well-tailored branding message that continues to bring new and measurable business as a result.